Kim Gatenby Acupuncture is committed to bringing you the finest in care, with a blend of traditional Chinese medicine concepts and modern knowledge.
Kim has a particular interest in working with patients with fertility issues, and is currently undertaking a Master of Reproductive Medicine at the University of New South Wales to further her studies in allopathic medicine relating to fertility.
Kim's approach is both caring and supportive, and she aims to guide you through the challenges of infertility and support you whether you want to conceive naturally or with the help of IVF.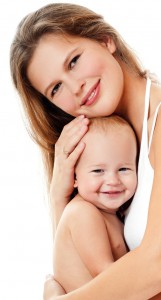 Skype and in-person fertility consultations can be booked online. You may also like to check out Kim's eBook, Holistic Fertility, or the blog posts relating to fertility, where Kim can share her experience in the field with you.
Frequently Asked Questions:
What happens during a consultation? 
You will spend the majority of the session chatting with Kim about your health history, and going through any previous testing (please make sure you bring all copies of previous tests to your appointment). If you haven't had any testing, Kim will advise what may need to be looked into. Kim will also ask a lot of questions in order to come up with a Chinese medicine diagnostic pattern. This is how Chinese medicine approaches the health of your body, including your reproductive system. There will be plenty of time for you to ask questions during the session.
Does my partner need to come along?
No, in fact it is often best to come alone so that the session can be focussed on your health specifically. Female partners are welcome to bring sperm test results to the consultation.
Will I receive treatment during the session?
If you would like acupuncture, it is included in the consultation fee and timeframe. Herbal and nutritional medicine may also be prescribed as needed.
More questions? Please feel welcome to contact Kim before booking your appointment. Online bookings can be made here, or you can call/email Kim through the contact page details.
Review of Chinese herbal medicine for female infertility. 2015.