Hi, and welcome! I'm Kim Gatenby, acupuncturist and doctor of Chinese medicine.
My two clinics are located in St Leonards and Dural in Sydney, Australia.  
If you're able to come in and meet me in person that would be fantastic.  Otherwise, I also have lots of accessible information on this site through my blog posts, and also offer Skype fertility consultations online.
As an acupuncturist and traditional Chinese medicine practitioner, it's my great pleasure to be able to help you overcome whatever health hurdles you're challenged by at the moment.  
I have a Bachelor Degree in Applied Science (Traditional Chinese Medicine) and 13 years of clinical experience, so you know you're in good hands. I am also currently studying a Master of Reproductive Medicine and have just completed my first year with outstanding results (keep an eye out for my essays in the blog area!).
After travelling to China to complete my education in 2006, I started working in a clinic under the direction of a midwife.  This is where I was first drawn to helping pregnant women and women who wanted to become pregnant.  
It's definitely an emotional role to be such an important part of someone's journey to parenthood, but it's the reason I jump out of bed every day and love coming to work!
I'm also really thrilled to be able to help with all sorts of general health concerns. If you would like to discuss your own situation before coming in, feel free to get in touch via the contact page.
Warmest wishes,
Kim
Qualifications
Ba Applied Science (Traditional Chinese Medicine) 2007
Master of Reproductive Medicine (current)
Certificate Heated Stone Massage
Certificate Sports Nutrition
Recent additional studies
Autoimmune diseases, management with TCM.
Confident & Safe prescribing alongside pharmaceuticals for better patient outcomes.
Cardiovascular disease: the critical gaps in current management and the central role of the natural medicine practitioner.
Lab Testing & Hormonal Assessment For Infertility.
Infertility and Recurrent Pregnancy Loss – It Could Be Subclinical Hypothyroid.
The treatment of infertility: full course.
Female Hormonal Disorders.
Chronic fatigue, fibromyalgia and pain syndromes.
Male fertility – treatment of infertility.
Pain, Inflammation & Immune Driven conditions.
Functional Psychiatry: the biology of emotion.
Dysbiosis & disease.
Japanese Cosmetic Acupuncture/BiYo Shin Kyu: The Kitagawa Method.
Re-awakening Qi Flow Through Scarred Meridians.
The Importance of Nurturing the Foetus Through the Pregnancy.
Interpreting Blood Tests According to Chinese Medicine.
Polycystic Ovarian Syndrome Course
Associate: Dr Isobel Marr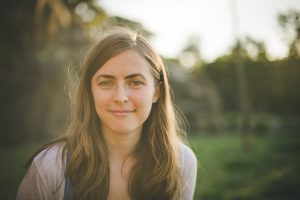 Dr Isobel Marr became interested in Traditional Chinese Medicine (TCM) due to its recognition of the interconnected nature of the body, mind and environment, and its ability to promote healing in a gentle and non-invasive way. She is passionate about the possibilities emerging from the integration of the ancient paradigm of TCM with a modern biomedical understanding of health.
She has a background in both Eastern and Western modalities, holding a Bachelor of Health Science in Traditional Chinese Medicine from the University of Technology, Sydney (UTS) and a Doctor of Medicine (MD) from the University of Sydney. She is a member of the Australian Traditional Medicine Society (ATMS).
In her acupuncture practice Isobel is interested in a range of conditions, with a particular interest in digestive health, menstrual/hormonal imbalances, vision/eye strain and stress reduction.
Dr Isobel is part of the Kim Gatenby Acupuncture team on Sundays at the St Leonards clinic. You can make an appointment with Dr Isobel by selecting the St Leonards clinic and following the prompts.